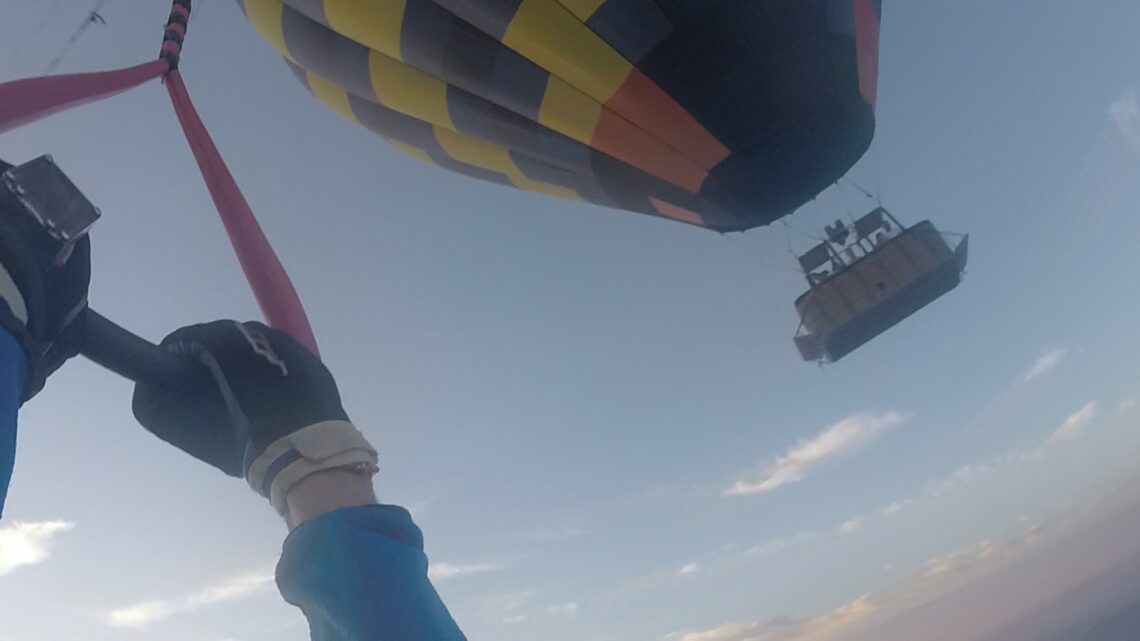 The New Normal [September Update]
We are back on track. Now it's just a matter of keeping it that way. This month was… expensive. But I also started bringing in my new income, so we can start running some new numbers and calculations. Similarly to the last update though, there will be a hole in some of the data given I was not recording expenses for the start of the month. Let's dive in!
Noteworthy Thoughts
Bang for Buck
If there's one thing I noticed this month, it's that the value and enjoyment you get for your money varies dramatically based on what you use the money for. For myself personally, there was a VERY large amount of money spent on activities and hobbies, but the fun and joy I received from it felt like it was worth every single penny. On the other hand, our largest expense was for a rental deposit, and even we will get most or all of that back in a year or so, it definitely didn't feel like it has brought a whole lot of joy to my life (though it seems the price tag was a necessary evil for having a place to live). I think the key to feeling happy and comfortable with our financial situation might mean keeping a close eye on purchases that don't seem to provide much fulfillment or happiness. Further, I think it'll help to try to optimize and get even better bang for buck for the expenses that do provide a lot of enjoyment to begin with.
Moving Is Expensive (In Both Time And Money)
Granted, we moved halfway around the world, but leaving our place in Thailand, organizing the move back, finding a new place to stay in, and finally moving everything is EXPENSIVE! Between the flights, the rental deposit, all the new furniture, appliances and other home shopping, the total bill for the move was quite high, and that only takes into account the financial cost. The emotional and physical toll it took on us was also quite heavy. There was so much time and effort invested into looking for a new apartment, organizing insurance for our car and new apartment, finding, buying and setting up all of the appliances and amenities you would expect in a home, actually moving everything over, and on and on and on… In the future, we need to be aware of the cost (financial and emotional/physical) that comes with a move. It is certainly not a trivial one.
Income
Well, I finally have a new means of employment. One that will be much more stable and lucrative. Also, this income is now employment income instead of untaxed contract revenue. Given my start date, and my employer's pay cycle, I only received one payment this month, but things should be slightly more than double next month.
Patrick's Employment Income (USD): $5,304.95
Total Income (USD): $5,304.95
Expenses
I managed to get our expense tracking app to reset the base currency to USD, but there still appear to be a few bugs. At least for now though, things are usable. I also managed to resolve the connectivity issues with my bank, so it seems like the automated records are coming in again (though it does seem like I need to reset that connection every so often).
| Description | Amount |
| --- | --- |
| Housing | $3,683.55 |
| Life & Entertainment | $1,959.63 |
| Food & Drinks | $1,678.96 |
| Shopping | $1,164.46 |
| Vehicle | $324.20 |
| Transportation | $99.59 |
| Communication/PC | $45.66 |
| Financial Expenses | $42.00 |
This is unfortunately still not a full picture of our expenses and there are probably some expenses that were untracked at the beginning of the month. Surprisingly though, I actually think this covers 70% or more of our expenses because we don't use cash that much, and our debit and credit card expenses are still recorded and handled by the bank, and thus tracked by our app. Here's a breakdown of our larger expenses for August.
| Description | Category | Amount |
| --- | --- | --- |
| Deposit | Housing | $2,490.00 |
| Skydiving | Life & Entertainment | $1,456.00 |
| Groceries | Food & Drinks | $926.26 |
| Rent | Housing | $834.00 |
| Eating Out | Food & Drinks | $746.49 |
| Other Home & Garden | Shopping | $353.41 |
| Clothes & Shoes | Shopping | $299.46 |
| Air Fryer | Shopping | $179.00 |
| AAA Membership & Insurance | Vehicle | $175.50 |
| Water | Housing | $170.55 |
| Couch | Shopping | $150.00 |
| Books | Life & Entertainment | $122.97 |
| Fuel | Vehicle | $108.22 |
| Property Insurance | Housing | $106.00 |
| Taxi/Ridesharing | Transportation | $90.34 |
I decided that my threshold for inclusion in this would be USD$100.00, and that I would call out anything else in particular that was close, but out of the ordinary. Obviously, a large chunk of our expenses go towards 5 things – our rental deposit, my skydiving activities, rent, and food (groceries and eating out).
Luckily, we know that the deposit is a 1 time expense, and in fact, I plan on listing it as an asset because we'll be getting most of it back (though it is sadly an asset that will not increase in value). Our rent expenses are going to increase to USD$1,990.00 per month, and the reason August was so low was because it was only a partial month.
While I fully expect there to be several hundred dollars in skydiving expenses on a regular basis going forward, these expenses were likely a little higher than what a normal month would include. In August, I kind of splurged and those skydiving expenses include:
USD$506.00 for jump tickets (22) at Skydive Santa Barbara
USD$125.00 for a ground school at Skydive Santa Barbara to get recurrent on my license
USD$280.00 for jump tickets (10) at Skydive Perris in LA for training purposes
USD$150.00 for a balloon jump near Skydive Perris
USD$125.00 for a course to recertify my instructor rating in Skydive Elsinore
USD$270.00 for other various small expenses associated with jumping
In reality, I can probably expect somewhere around $600.00 per month in Skydiving expenses going forward because I expect I will probably be at Skydive Perris once per month, spending about $280.00 on jump tickets, and I expect that I'll go through about 13 or 14 tickets per month at Skydive Santa Barbara (valued around ~$300) because I can supplement those tickets with jumps as an instructor.
With regards to food and drinks, those expenses will probably increase because we spent a significant amount of August living with Fatima's family, and that certainly reduced our out of pocket food expenses. Exactly how much that will go up, I'm not strictly certain, but it's something I'll be keeping an eye on.
Total Expenses (USD): $8,998.05
Assets
During this month, we managed to liquidate our remaining Thai Baht assets and convert them into USD, so we are now down to two different currencies – US Dollars and Canadian Dollars. Sadly though, I'm currently having some issues with changes of address and verification related stuff for my CAD personal bank account, so I won't have an updated value for the account. That being said, it has a low value to begin with, and won't have dramatically changed from the last known balance. Also of note here is that for the first time, I've included Fatima's account balance here as a separate account
| Description | Currency | Amount | Current USD Value |
| --- | --- | --- | --- |
| Business Account, Cash | USD | $40,076.56 | $40,076.56 |
| Business Account, Cash | CAD | $29,421.10 | $23,420.71 |
| Bank Account, Cash | USD | $7,142.16 | $7,142.16 |
| Bank Account, Cash | USD | $6,734.44 | $6,734.44 |
| Bank Account, Cash | CAD | $169.54* | $134.96* |
| Rental Deposit | USD | $2,490.00 | $2,490.00 |
| Bitcoin | BTC | 0.03659 | $1,723.38 |
| 401K, VTSAX | Shares | 30.147 | $3,438.26 |
| Credit Card Points | PTS | 48,167 | $481.67 |
Note that Credit Card Points Current USD Value is based on a redemption rate of 100PTS to USD$1.00
Total Assets (USD): $85,642.14
Debts
As usual, our debts are exclusively credit card debt and the business tax liabilities, though those are now much clearer as the company finances and taxes have been done by the accountant. The corporate taxes have a small portion that is an estimate because they need to do a second corporate year end financials as a result of my tax residency status due to my move back to California.
| Description | Currency | Amount | Current USD Value |
| --- | --- | --- | --- |
| Corporate Tax Liability | CAD | $11,837.01* | $9,422.87 |
| Visa Card | USD | $4,190.33 | $4,190.33 |
Also of relevant note is that there are still corporate expenses for the year financials that need to be paid to the accountant, and I will also have personal tax liabilities for the dividends I paid myself from the corporation in the past year, though neither of these have any distinct amounts known just yet.
Total Debts (USD): $13,613.20
Net Worth
This is definitely a slightly more representative understanding of our net worth at this point (at least in comparison to how there were some big holes in last months update).
Net Worth (USD): $72,028.94
Final Notes
Now that things have actually begun to settle, it's time to kick this into high gear. I no longer have any excuses of any kind. My particular goal for this upcoming month is to open the corporate investment account, and begin investing as much as we can while still having a comfortable emergency fund available in the company. I definitely feel better now that I've sorted most of the problems with the expense app, and that I'm dealing with fewer currencies, and more traditional forms of income. Thanks again for reading this post, and I hope your financial goals are coming closer to being a reality in your life! As always, I appreciate you, and if you have any questions about the topics discussed above, or about my own personal finance situation, please post a comment or send me an email.